Native Singaporean Photographer Jeryl Tan Shares His Favorite Singapore Photography Locations And Local Tips
Let's get to know him
Welcome to Explorest's very first blog post! It is our pleasure to feature the work of Jeryl Tan, a local Singaporean whose cityscape and architecture photography has received worldwide exposure and praise. With over 47,000 followers on Instagram and a massive portfolio of breathtaking photos, we chatted with Jeryl to learn about how he got into photography, his favorite Singapore photography locations featured on the Explorest app, his future goals in photography, and more!
When did you get into photography? Did you have any major inspirations?
Jeryl: The question that everyone asks me when we meet! My answer has always been the same, although it may sound random. Photography started as a hobby about five years ago – when I was 20. My curiosity about photography piqued when I imagined stopping the motion of a running water tap. I thought to myself, "how amazing would it be if I could stop time and freeze this running tap to see its individual water droplets?". Right then and there I went to the IT convention and bought my very first camera – the Canon EOS M10 – which was the brand's first mirrorless camera. I was initially inspired to capture macros and small things like insects and water splashes. But, given my schedule those days that type of photography was time consuming and expensive, so I ventured into architecture and travel landscape photography. My driving inspiration is outperform the previous shot I've taken and to learn how other professional photographers capture and compose their shots, and then apply their tactics in my own way.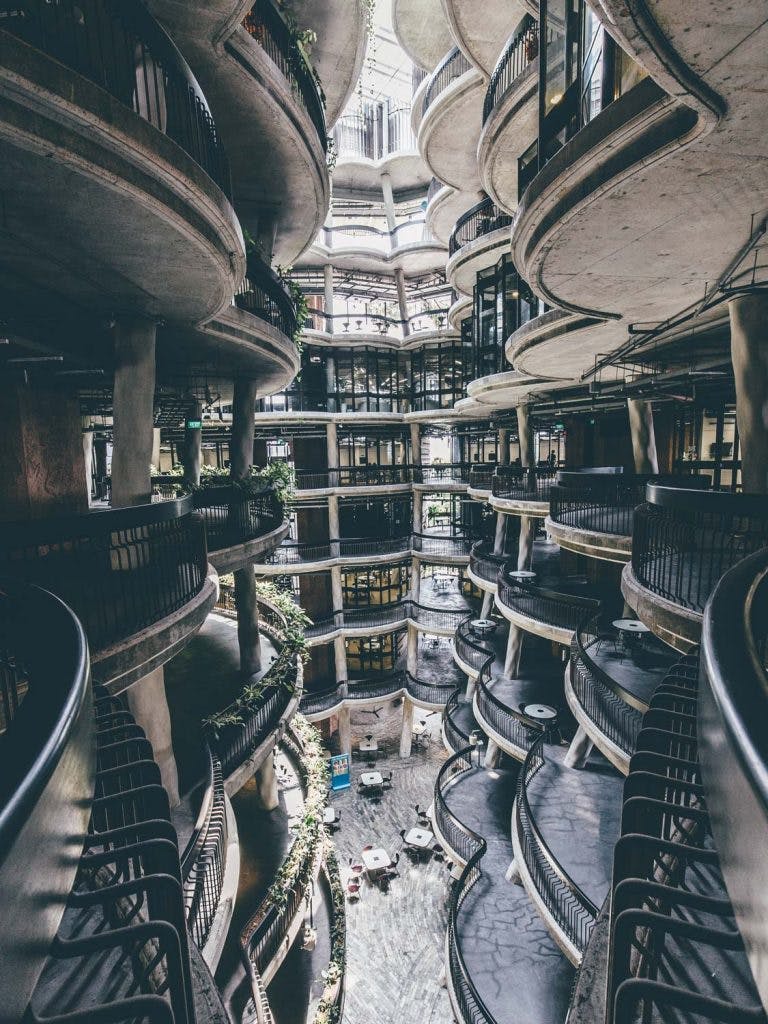 discover this location on the Explorest app
What parts of photography have you found most challenging? How have you overcome them?
To find the time to continually shoot what I love and in my own style, while also maintaining a portfolio that stays current with the trends. I've managed this by becoming increasingly flexible and open to new experiences and styles of photography, yet never deviating too much from my original style.
What is your favorite Location Insight (LI) that you've contributed on the Explorest app? Any special photography tips you'd like to share?
Jeryl: My personal favorite Location Insight would be the Buddha Tooth Relic Temple. During Chinese New Year the temple lights up with Chinese lanterns. It is a yearly affair for me to capture those lights in contrast to the modern cityscape of Singapore in the background. For people photographing the temple, I recommend trying to capture the temple at different times of day, allowing you to experiment with different lighting and moods. If your photographing at nigh, always bring a tripod to get the best quality photos through long exposure. Also, remember to be very considerate to the residents residing in the building you are shooting the temple from!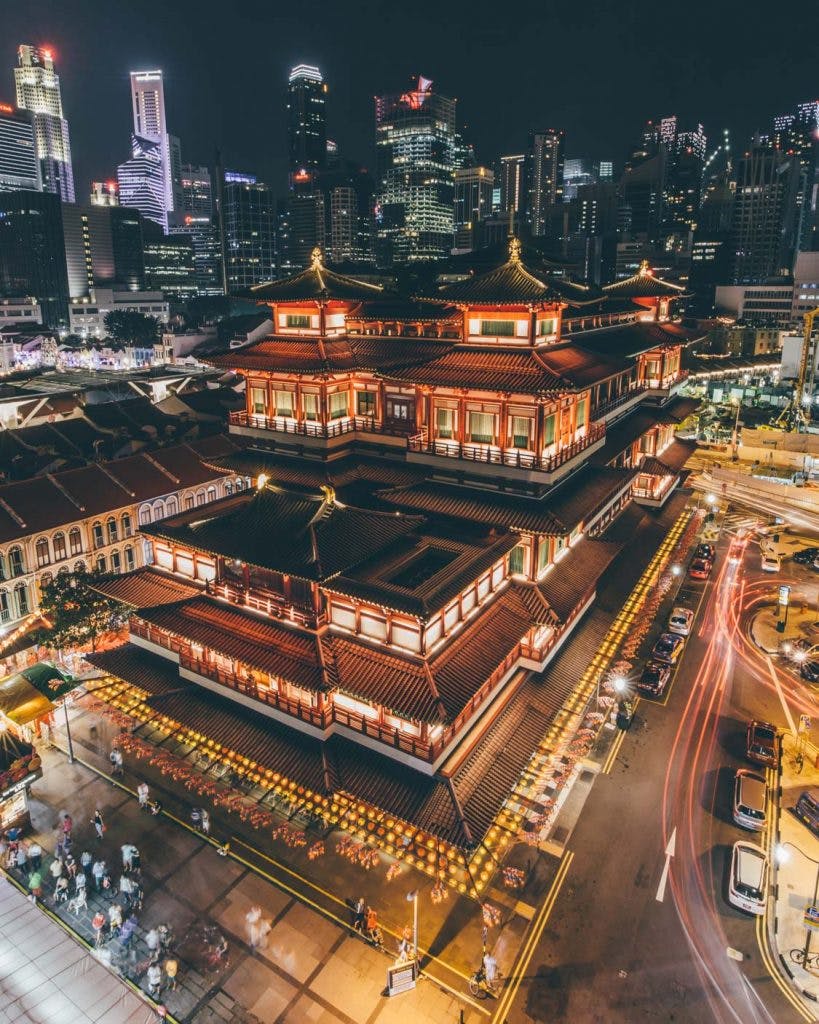 discover this location on the Explorest app
What tips would you share to readers trying to photograph better pictures?
Jeryl: I always tell people it's not the equipment or products that result in a good photo, instead, it's the photographer behind the lens, capturing the moment. Yes, a quality camera with robust features may make the image look "good," but to me a good photo captures the present mood and tells a story, and it attracts the human eye. Capturing a street photo or architecture using an iPhone can also be considered a good photo if it is composed properly with the correct exposure. Personally, I love natural lighting, and I use a Canon EOS 6D with just two lenses: a Canon EF 16-35mm f/4L and a Sigma 50mm F/1.4.
You've just finished up a photo shoot in Singapore and are looking for a quick spot to grab a bite to eat and more places to shoot/explore. Where would you go?
Jeryl: Chinatown! There you can taste the delicious traditional food of Singapore and there are many other locations to photograph in addition to the temple itself.
What are your biggest goals, both personally and in photography?
Jeryl: It's my dream to have my image recognized and published by National Geographic. My personal goal is to travel to every country on Earth and showcase culture alongside the beauty of cities and landscapes.
I love to share and teach, and Explorest is a perfect platform for me to do so ☺
You can see more of Jeryl Tan's work on his Instagram and Website. 
Jeryl's Favorite Gear: