The 8 Best Photo Spots in San Diego
What to see, and snap, in San Diego.
San Diego is commonly known as "the birthplace of California" and if you've never been to The Golden State, we highly recommend beginning your journey in SoCal. After planning your travel and accommodations, it's time for the fun part: figuring out what to see and do in San Diego. Since it's a coastal city, exploring the local beaches is an obvious (yet never overrated) choice, but the city itself has a plethora of hidden gems that are rich in history, culture and Insta-worthy backdrops. Another plus: the city can be enjoyed by all! Whether you're traveling with family and friends, heading out on a weekend getaway with your S.O. or flying solo, this destination has something for everyone.
From oceanfront views and scenic hiking trails to unexpected, eye-catching architecture, we've rounded up the eight best photo spots in San Diego. The options are endless at these eight locations, so get your camera ready for a day of photogenic fun!
Del Mar North Beach
If you only see one thing on our list of the eight best photo spots in San Diego, it should be an incredible seaside sunset. Just 30 minutes outside of the city center, Del Mar North Beach boasts some of the most impressive views that the SoCal area has to offer. The blend of dreamy pinks, oranges and yellows of the setting sun reflect onto the Pacific Ocean as the shoreline is sprinkled with beachgoers and surfers that set the scene for a breathtaking photo op. Best of all, it's considered one of the most dog-friendly beaches on the western coast, so not only is the landscape photogenic, there's also a good chance you'll be able to photograph some furry friends in your shot, too.
Capturing the true essence of "California Dreaming" is just one snap away — make sure you don't miss out on this Del Mar photo spot in San Diego.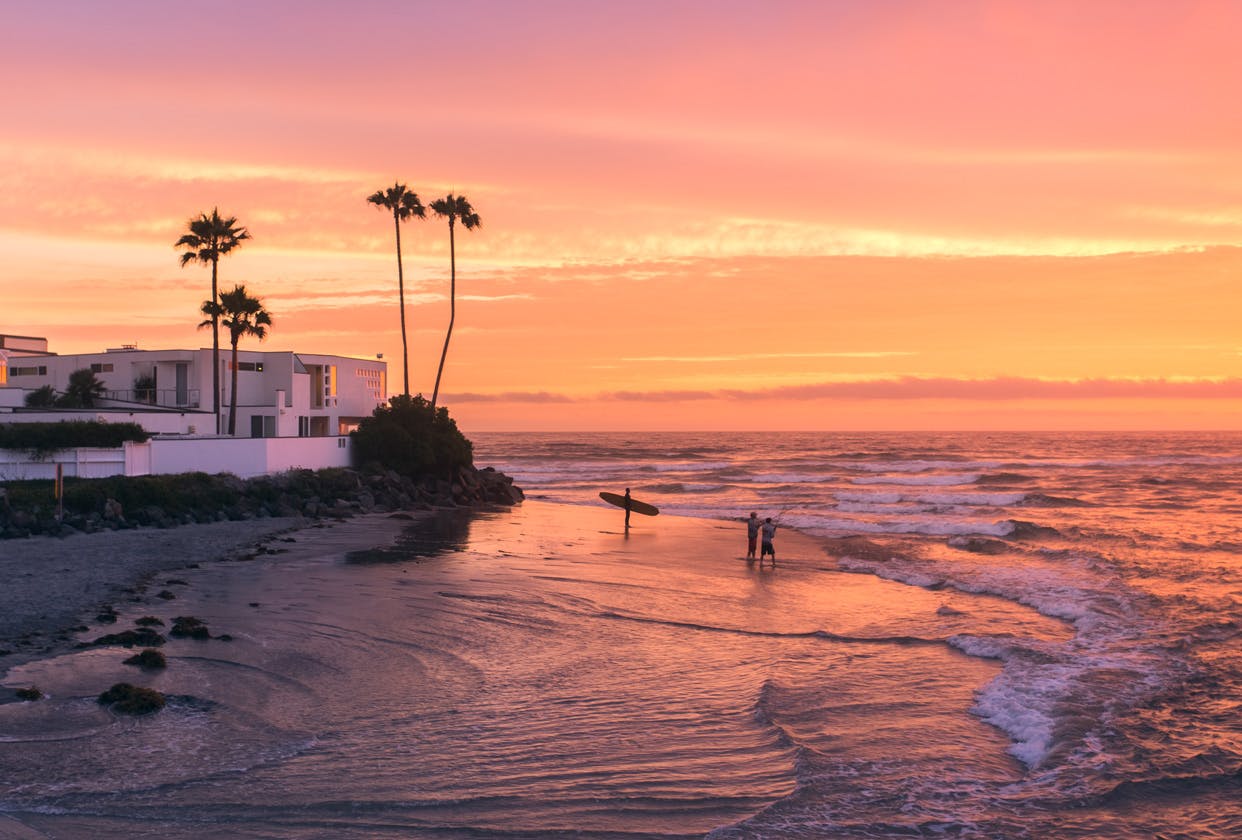 credit: @erubes1 — discover this location in Explorest
Scripps Pier
Unlike most piers in beach towns, the top of the Scripps Pier along La Jolla Shores isn't open to the public since it's on the campus of the UCSD Scripps Institution of Oceanography. And while the top is not accessible, the bottom of the pier is easy to visit. Photographers, locals and tourists from all over the world find creative ways to turn the underside of the pier into one of the best photo spots in San Diego.
Another reason this location makes it on our list of the best photo spots in San Diego is because the summer sun sets directly between the legs of the pier, adding a radiant glow to your photos. If you're not lucky enough to catch a seasonal sunset, don't worry — it's equally as beautiful when the sun reflects off the surrounding water during sunrise, sunset or even in the early morning hours when the water is calm and serene.
Grab a friend, take a long walk along the beach and then start photographing as you walk under the pier. With a model in the shot, you're able to really notice how large the pier is.
There's so much creative freedom you can take here, so don't be afraid to try new things with your camera and have fun!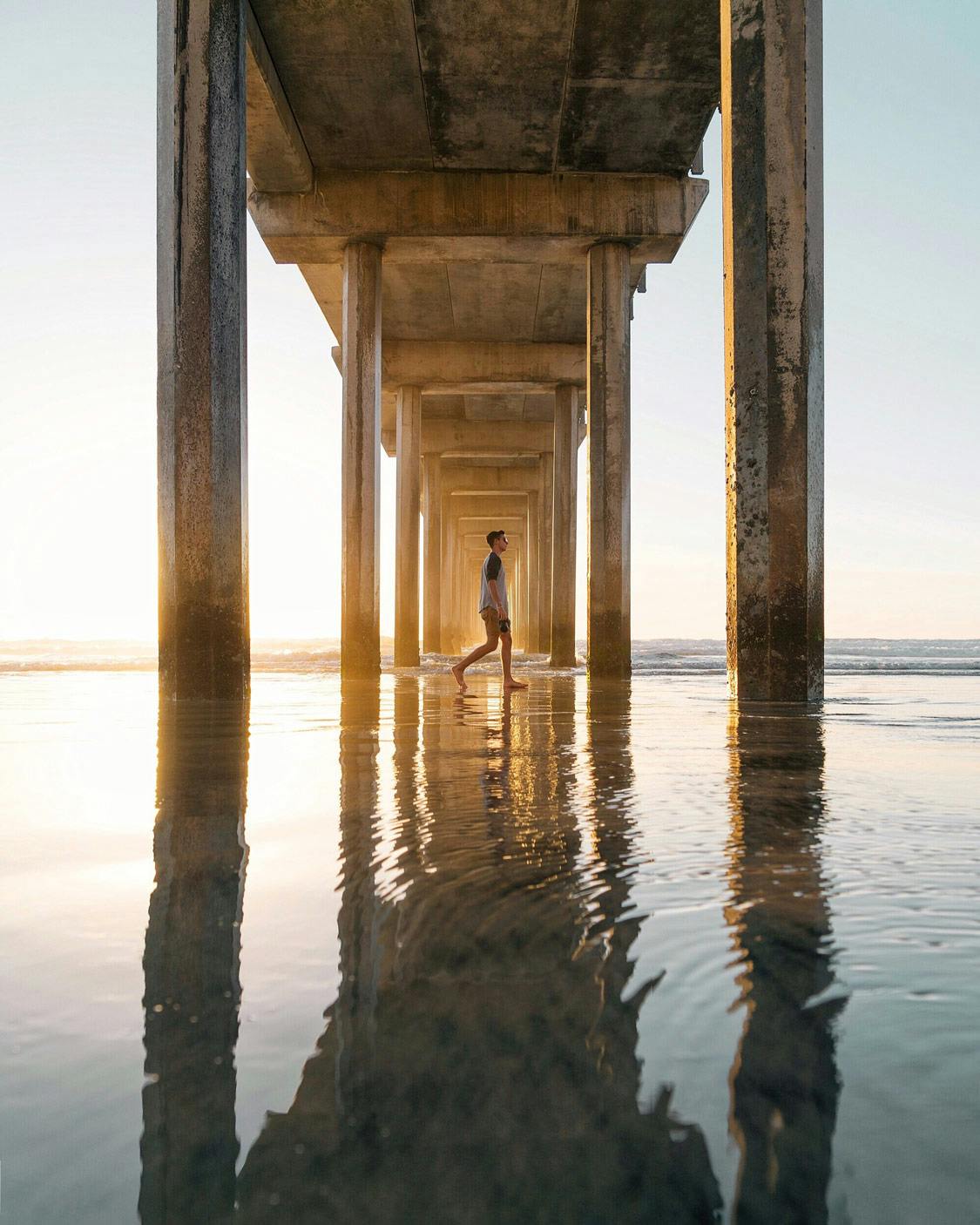 credit: @asenseofhuber — discover this location in Explorest
Crystal Pier
Combining the key elements of the first two featured images (a SoCal sunset and a picturesque pier), this location seems to have it all. At Crystal Pier, you can spend the day taking in the sights, sounds and smells (don't forget to breathe in that fresh ocean air!) of the boardwalk, and then once the sun sets, head to the shoreline for enchanting snaps of the cotton candy-colored sky.
While the winter months draw smaller crowds (meaning you won't have to fight tourists for a solo shot), the summer months are when the surfers will come out of hiding, making Crystal Pier a favorite among our contenders of where to take the best photo in San Diego.
No matter the time of year you choose to visit, we recommend shooting during low-tide to increase your chances of capturing clear reflections when the tide is far out and the water on the shore mirrors the sunset. The saturation of pastel colors is something you can only find along the coast of California, so while you're in the area, make sure to get your shot.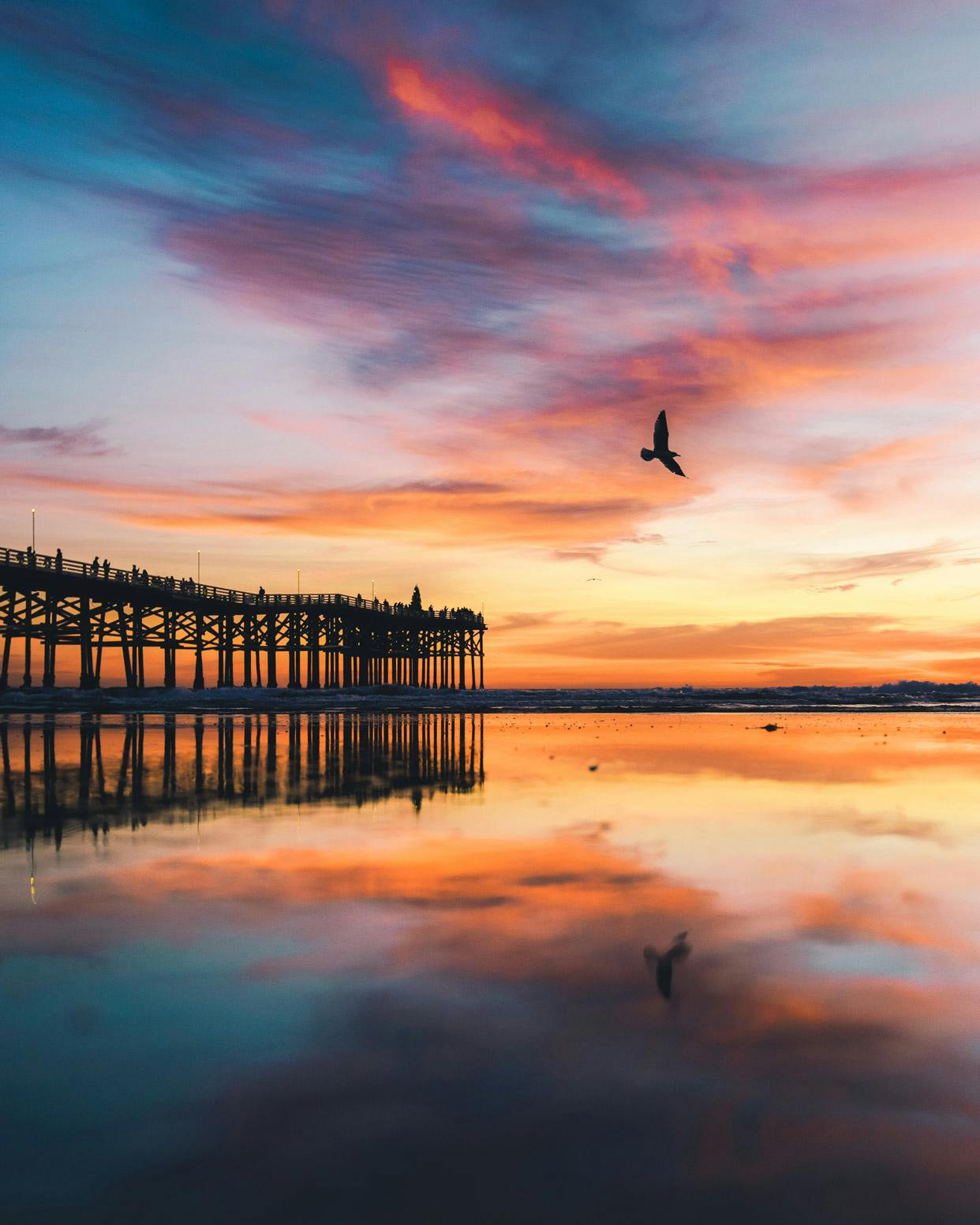 credit: @erubes1 — discover this location in Explorest
Salk Institute for Biological Studies
No palm trees or surfers here, yet it still tops our list of the best photo spots in San Diego. If your camera roll is already full of beach pictures, we recommend going in a different direction with a visit to the Salk Institute for Biological Studies. Although it's close enough to the coast to still feel a calming sea breeze, this scientific research institute has a totally different vibe. With massive concrete structures designed by famous architect Louis Kahn, you're able to photograph an entirely different aesthetic than you would at the beach.
The fountain in the main quad is the focal point, making it one of the most photogenic places on campus and we guarantee it'll make your social followers swoon. A visit in the afternoon (it closes at 5 p.m. on weekdays and is closed on weekends) will give you the clearest shot, hopefully as the sun is perfectly aligned with the flow of water running through the center of the frame — so pleasing to the eye!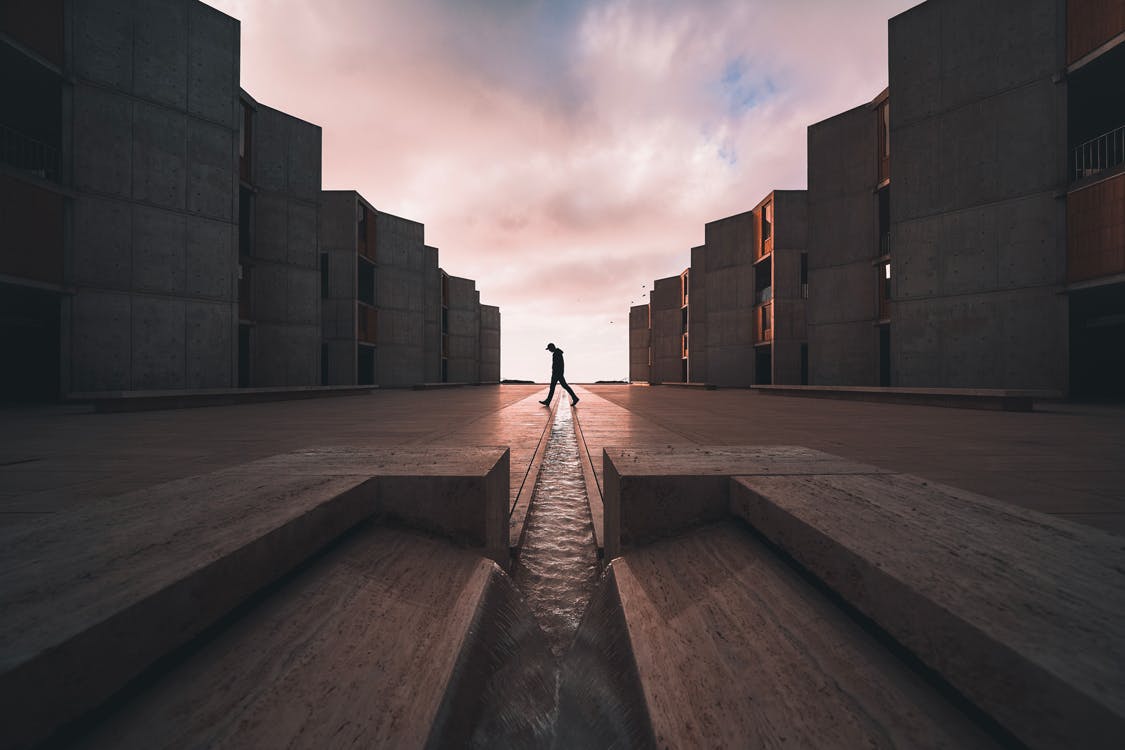 credit: @erubes1 — discover this location in Explorest
Geisel Library at the University of California San Diego
Another solid alternative to a beach-inspired location, The Geisel Library at the University of California San Diego is an architecture lover's dream! Modern, sleek and innovative, this college library is named after Theodor Geisel (better known as Dr. Seuss). The distinctive Brutalist style of the structure makes this location an unexpected place to find one of the best photo spots in San Diego. Experiment with symmetry and shapes that pop against the clear, California-blue sky and you'll be able to capture a one-of-a-kind photo.
We also encourage you to walk around the entire campus to find other photo locations. The mix of contemporary and classic architecture of UCSD will allow you the opportunity to diversify your photos and push your photographic potential.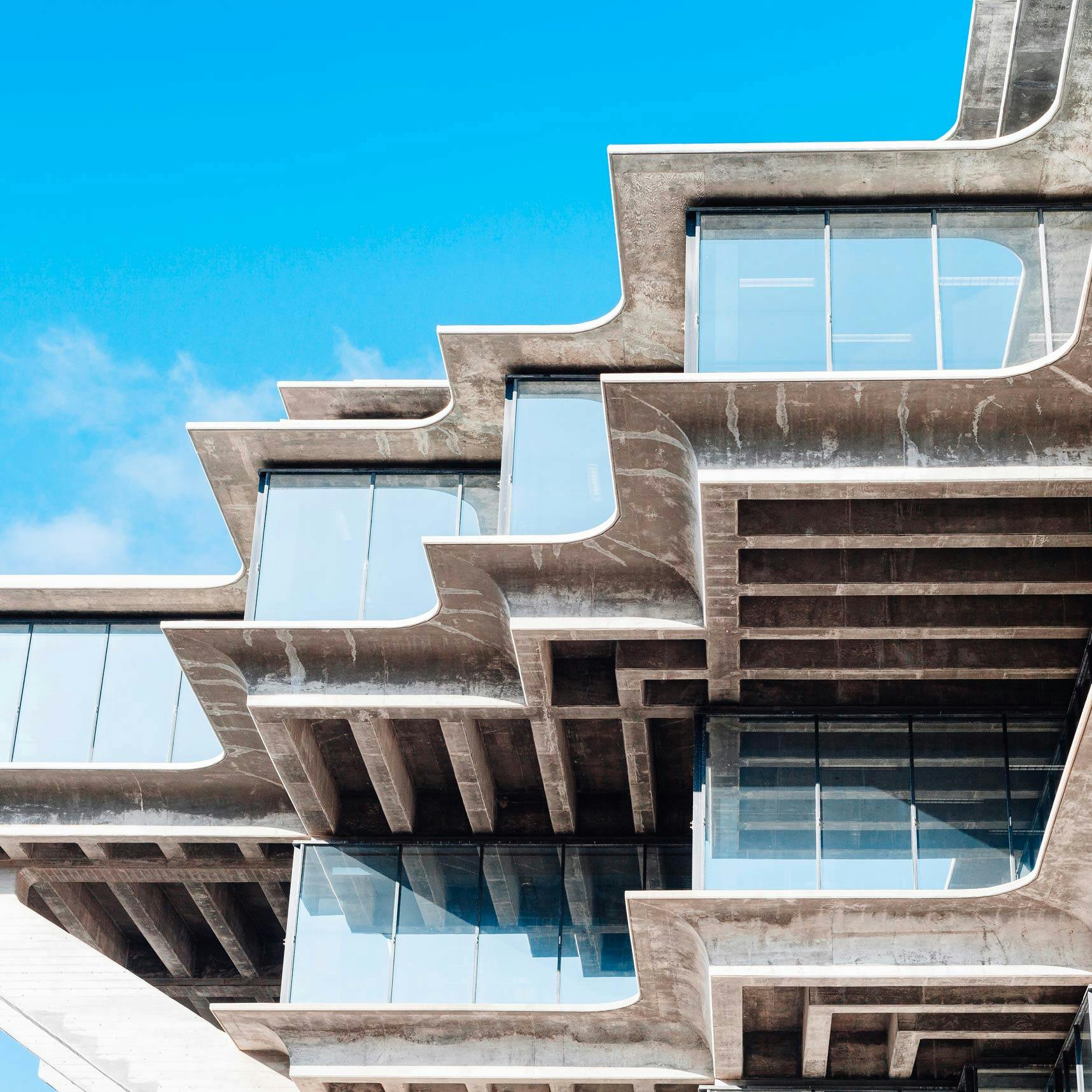 credit: @chriscreature — discover this location in Explorest
Torrey Pines State Natural Reserve
With nearly 2,000 acres of natural beauty, Torrey Pines State Natural Reserve remains one of Southern California's wildest, all-encompassing landscapes, as well as one of the best photo spots in SoCal. For visitors, this means that this coastal vantage point is full of several Insta-worthy opportunities, ranging from lush grasslands to crystal-blue waters. Even though decades ago this reserve was full of — you guessed it — towering pine trees, the remains of cliffs, ruins, and grasslands are just as beautiful today as they were then.
No matter which trail you take (FYI, The Guy Fleming Trail is the most family-friendly option), all lead to stunning views of the Pacific Ocean. And if you're a daredevil who wants to experience everything there is to see and do in San Diego, parasailing in the Torrey Pines State Natural Reserve is a must! If the view is this good from the cliff, can you imagine what it looks like from up above the water? You have to see it to believe it!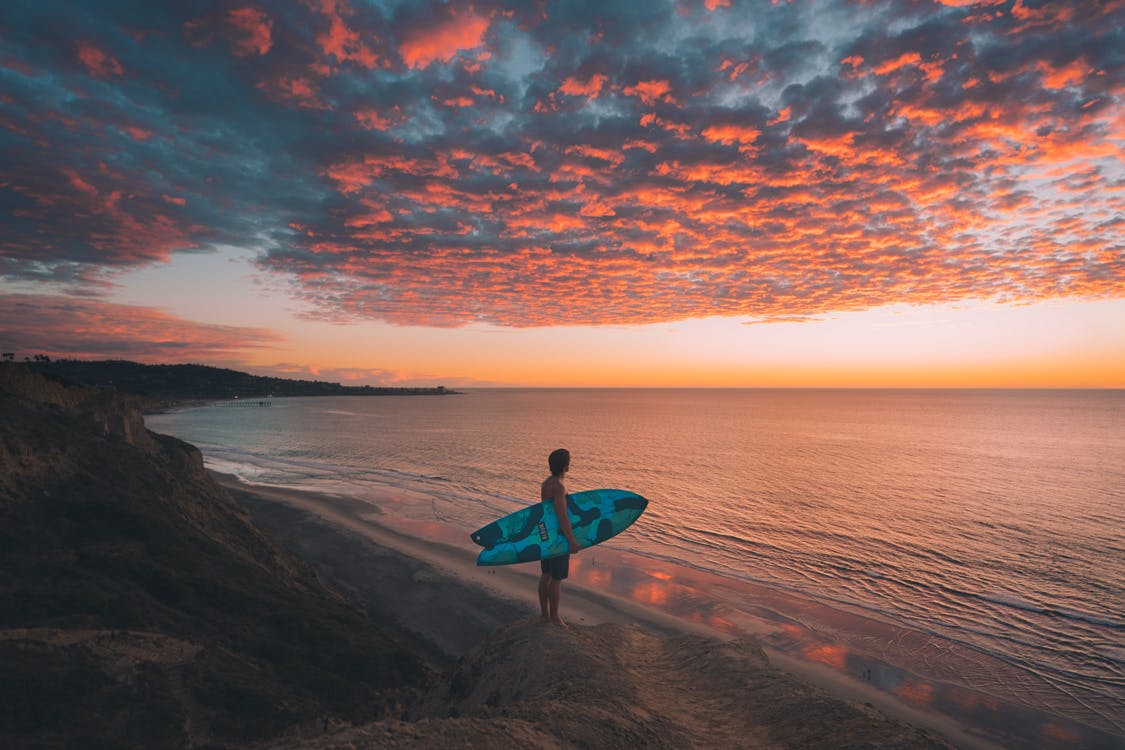 credit: @erubes1 — discover this location in Explorest
La Jolla
Bring a pop of vibrant, island-like color to your Instagram feed after a visit to the hot spot of La Jolla, California. On an average day, you'll see packs of tourists congregating along the serene stretch of land, so it's best to head straight to the shore first thing in the morning to beat the crowds. As you can see in this photo, there's plenty of sea life that hang out in the area (watch out for the sharks!). The view is just as impressive on land, but in order to capture the vast body of water, we suggest taking an aerial shot with a drone (always check and follow local drone regulations before flying).
Pro tip: even though California has mild weather, remember that even slight wind or rain could affect your drone. A fall into the deep blue sea means you probably won't get your gear back, so always make sure to check the conditions before venturing out to this photo spot — it truly is one of the best in San Diego.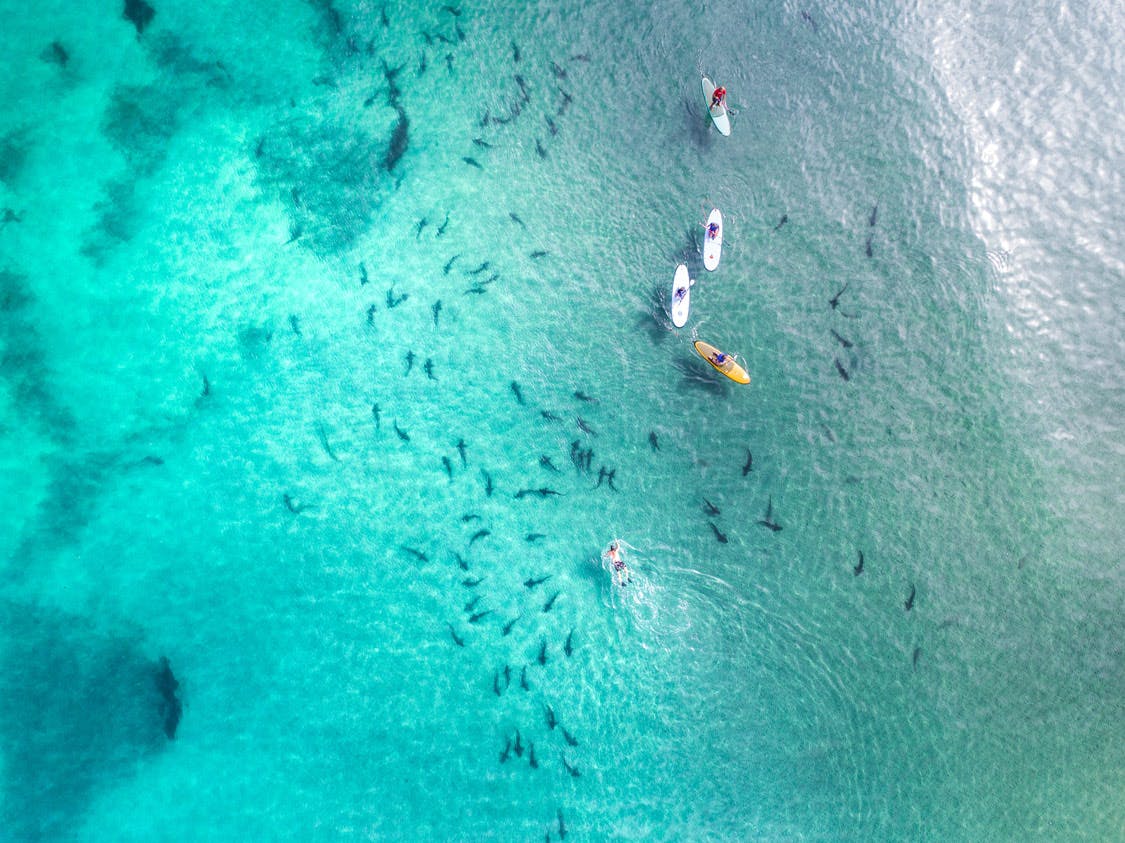 credit: @erubes1 — discover this location in Explorest
Hospital Beach
Ever wanted to visit the moon? No need to travel to space, just make a stop at Hospital Beach instead! As one of the best photo spots in San Diego, this rocky landscape resembles craters on the moon that are out of this world. If you're lucky enough, the pockets of sand will be filled with water reflecting the airy clouds and soothing colors of the California sunset.
And, don't forget a pair of sturdy sandals or water shoes with good traction since the moon craters—I mean sand pockets—are covered with algae that can make their surface slippery.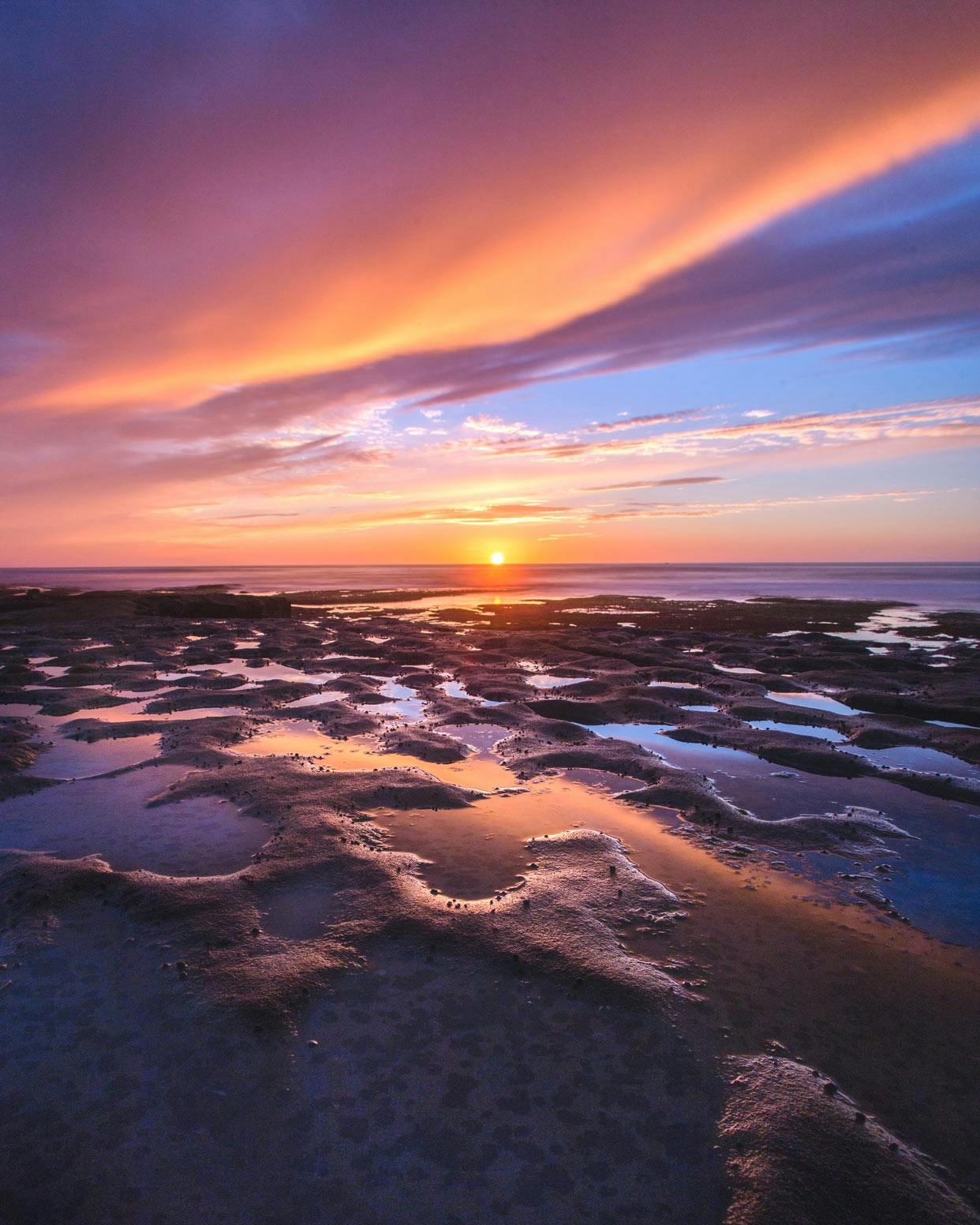 credit: @erubes1 — discover this location in the Explorest app
If you're looking for more information on what to see in San Diego, download the Explorest app today to check out where other visitors are capturing the best photos. We provide expert insights and tips for capturing your travels around the globe.